Well, it's less than a week until we start rolling in to GRL in San Diego. I don't know if you've been monitoring the weather, but we've been having a major run of hot weather since about August. With the hotel being right on the water, it won't be quite so bad (mid 80's) as it is inland, but it'll be very, very nice beach weather. It IS October though, so the evenings are getting cool. Especially right on the ocean, where the nights can cloud over. If you plan to go out, a sweater or light jacket will be a good idea.
Moving on now, unfortunately, I'm still going to be on crutches next week. My doctor says I'm healed, but I'm still building up the strength and flexibility in the ankle and foot. As a result, I'll be off the sand for the Dine With An Author Event. This is no big deal, I just hate having to admit I have a physical limitation!

My Author's Lounge is the B Group on Friday. Anyone who visited me during the lounge last year will agree that I was very successful with my arrangement, so I'll try to do the same thing this year. Again, I'll be limited by how long my ankle holds up. The Lounge is a good thing because no one cares how long you all linger to talk. The line for the signings has to keep moving, but during the Lounge, I'll chat with you as long as you want.
My Book Signing is Saturday, in the Del Mar Room. I'm bringing ZERO print books with me, so make sure to supply your own. You'd have to check with my two publishers to see if they'll have any available. In lieu of print books, I'll have postcards and bookmarks available to be signed. Signed bookmarks are great, cause you can tuck them into the book.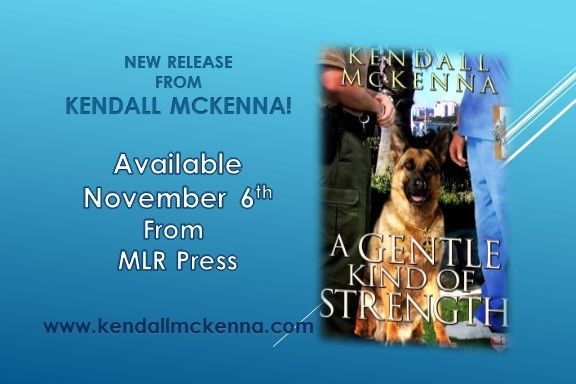 I believe I'm doing a reading, but I don't know when that is, yet, because I slid in as an author so late. Mama Kris says I should read an excerpt from A Gentle Kind of Strength, which comes out November 6th. I might, but I might also read an excerpt from Soul Sick. Or take requests???? We'll see.
For everyone who remembers the costume ball 2 years ago, and the accidental matching costumes Kris and I wore, we DELIBERATELY coordinated this year. We have comic books in common, but one of us is a hero, the other is a villain. You have to wait to see who is who.

On the home front, it's taking me longer to get off the crutches than I had thought. Also, the harder I work at it, the more often my foot swells up. I can't even get a shoe on that doesn't lace up (the laces let me expand the shoe enough to fit). My doctor said I'm completely healed, I'm taking calcium to offset the minor osteoporosis that developed from non-use, my atrophied calf muscle is almost completely back to normal, but the muscles and tendons in my foot and ankle do NOT seem to want to regain their elasticity. I keep working on it, though.

It's a good thing Winston went to the groomer yesterday. It's hotter than hell today and even with his short little haircut, he and the other 3 dogs are all panting like crazy. He'd be miserable if he still had the same amount of hair he had yesterday, cause he has an unusually thick and wooly coat. His sire was imported from Brazil, so he doesn't have all the health issues that over-bred Yorkies have, and he also has a much thicker coat than most Yorkies. Right now, he's laying his tummy on the kitchen floor, trying to stay cool.
Okey doke, that about covers it. Now it's all about packing for the drive down to San Diego. Wish me luck.