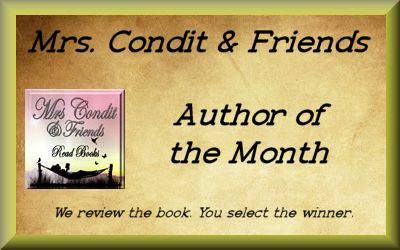 I made the Final 5 over at Mrs. Condit & Friends! THE FINAL LINE has me up for Author of the Month! I did very well in the pre-lims, can we keep the momentum going?
Remember, this is a great chance to get the word out and build the excitement for the upcoming release of STRENGTH OF THE WOLF (September 6th). If you love my books, head on over and give me a vote! If your friends enjoyed The Final Line (or any of my books), send them on over to give me a vote!
Now might be a great chance to get your friends to read The Final Line so they can give me a vote, too! Let's get everyone on board just in time for the release of Strength of the Wolf!