HAPPY HALLOWEEN!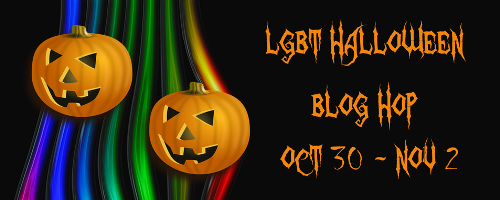 My broken ankle and I are slowly making it back into the world! I'm Black Widow this year (red hair!), but I'm still not getting around very well so the party has to come to me!
I've got a new release coming out November 6th – A Gentle Kind of Strength. It's a softer, gentler, mushier story than I'm known for, but I think everyone will like it. It was quite a crucible to finish writing it, with the broken ankle and the surgery, but it's done, and I'm proud.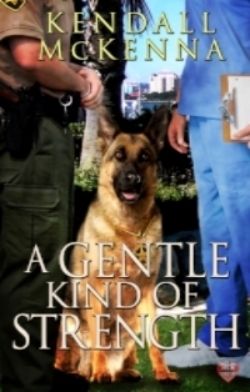 Blurb – Sergeant Ray Lerner is a veteran sheriff's department K9 handler. Damien Federov is the veterinarian caring for Harley – Ray's canine partner. When taking a man as a lover, Ray's always been confident. Around Damien, Ray becomes uncharacteristically shy and tongue-tied. When Damien begins their romance, Ray knows he's lucky.
His obsession with a past tragedy blinds Ray to everything he has with Damien. When Harley is injured on duty, his life is in Damien's hands. As Ray sits vigil, he has one final chance to allow Damien in all the way, or risk losing everything important, in a single night.
 Now, before I broke my ankle, I had just released a story called Soul Sick. This story is more along the lines of my usual story, with some action, and some hurty-chest emotions. As always, my guys get a happy ending, even if the road to it is a little rough.
Blurb – Jamie is a captain in the US Marine Corps who carried a photo of Tucker with him throughout his deployment. His body and his heart both make it home, but he isn't sure about his sanity. It no longer feels as if his own life even fits.
Tucker is a reformed bad boy who has an advanced degree and an important job but still sports long hair and tattoos. He missed Jamie while he was deployed, but he couldn't stop living his own life. Now, they're struggling to learn to live with each other again, and things are going downhill fast.
Jamie wants everything to be the way it used to, but his anger and self-destructive behavior begin to push Tucker away. Too much alcohol and a night of violence inside their home take them nearly to the brink. Tucker is willing to fight alongside Jamie to keep it all from falling apart, if Jamie can learn to accept the help he needs…before it's too late.
ENTER TO WIN A FREE E-BOOK COPY OF
"SOUL SICK"
(in addition to the grand prize!)