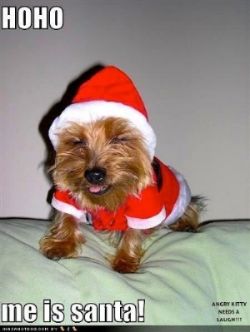 Happy Holidays to everyone! I hope you've all had a happy time, and that things haven't been too stressful for you. Have you received all the important gifts you needed, or wanted?
It's been pretty eventful for me, once again. 2014 appears to be trying to give my ass one final kick on its way out the door. Things with Pint Sized Casanova are okay, but I've got some health issues that are escalating. I really hate sounding like a whiner, but my recent visit to the doctor revealed something significant.
The status of my writing continues to progress. Waves Break My Fall is selling very, very well. I won't hesitate to self-publish in the future, specifically short stories and novellas (not that I write many of those). Soul Sick is releasing in January, as part of Totally Bound's anthology, Semper Fidelis. It's also releasing as a single volume, in February. In the meantime, I'm continuing to make slow progress on Strength of the Warrior. There have been a lot of distractions, but also, T wasn't happy with how I was handling something, so he made me go back and overhaul large segments.
Casanova is on his winter break, and things are quiet in that sector, for now. He spent quite a lot of time at his
mother's house this past week, at her request. She wanted him to stay the entire two weeks, but I said no. I knew without asking that Casanova would need time away from her, as well as just some time to himself. I'm coming to realize that he gets absolutely no down-time at his mother's house. She favors her spoiled daughters to the extent that everyone is required to cater to them. Casanova is required to 'keep an eye on them'. When they demand his attention, his mother requires him to give it to them. When they demand entry into his room, his mother doesn't allow him to say no. Add to that her need to be the center of the universe, and her histrionics when she doesn't think she's getting the level of attention she's due, and it's no surprise he feels the need to flee to somewhere peaceful and quiet.
Apparently, DH and Casanova managed to get themselves to and from work/school on their own, without incident, while I was in Puerto Vallarta. Yes, I love Puerto Vallarta! There's a reason I set Waves there. I've traveled extensively, but I've returned to P.V. more than any other location. No, DH did not go with me! His ADD requires us to take active vacations. He's incapable of just sitting and relaxing. I have a girlfriend that I travel with quite a lot. She and I both SCUBA, I take quiet, relaxing trips with her. She likes me as a travel partner because I am such an experienced traveler. I'm organized, I know how all the processes work, I move quickly, I'm not a complainer, and I'm low maintenance.
Also, my friend has a few things that she's very particular about, but I don't have preferences one way or the other. It's nothing for me to accommodate her needs and wishes, which makes the trip less stressful, and more relaxing for her.
Also, there have been a few times when someone has tried to give us an unnecessary hassle about something stupid. My friend is a lawyer, and easily asserts herself, but I'm about a foot taller than she is. When I assert myself, people tend to pay attention much more quickly. I've never had to make a scene, or raise my voice, but I've gotten things worked out to our advantage!
A couple of years ago, I was surprised to learn that my friend enjoys watching me interact with certain strangers. I've been deflecting unwanted attention for so many years now, apparently I'm not always aware of every single encounter. My friend has compiled this list of her favorite moments between me and…someone. The first time she told all of the stories to a group of our mutual friends, I was so surprised. First, I didn't know she paid that much attention. Second, I had totally forgotten all about several of the incidents until she brought them up. Third, I'm frequently oblivious to people's reactions to me, because she's got an entire list of men I've left disappointed, when I had absolutely no idea I was having anything more than a passing conversation. My friend is a pretty good storyteller, so she had our friends in stitches with all of these stories. I just sat listening, mouth agape in surprise. Even I had to laugh at her take on some of the things she'd observed. It's sometimes hysterical to see yourself through the eyes of someone else who is entertained by your antics.
Since I learned that my friend is entertained by these interactions, I've become more aware of them, when they're occurring. Sometimes I wasn't sure which was funnier – the interaction itself, or my friend's hilarity.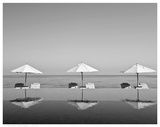 Anyway, I highly recommend Puerto Vallarta as a vacation destination (from November to April, anyway). You almost can't go wrong, staying at one of the large all-inclusive resorts. This time, we stayed at Secrets, which is an adults-only resort. It's attached to another resort that does allow families, and we were able to access the facilities and restaurants on that side, but the families weren't able to access Secrets. It was absolutely delightful. The rooms were decadent. The service was the absolute best we've ever experienced. The staff was beyond polite, and were actually friendly. I gained 7 lbs., the food was so delicious. I didn't over eat during meals, but there was so much variety, I had to sample all throughout the day! Secrets gets 5 Stars from me, as a place to stay while traveling.
Okay, there was one problem. And it was a HUGE one. Again, I'm well-traveled. Free WiFi is standard now, in nearly all hotels and resorts. The quality of the WiFi can sometimes be hit-and-miss, but has greatly improved over time. Typically, it runs slower during the daytime, when many guests are accessing it. Traditionally, it gets easier to access later in the evening, as guests either focus on partying, or they go to sleep.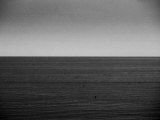 Sadly, such was not the case during my trip. I sometimes managed to log on with my phone. My iPad found access on a few evenings, but it ran so slow, the apps would time-out. I never got my laptop logged on at all. I had a few guest blog posts scheduled for during my trip. I was ready with my posts. I was all organized, ready to go. The trouble was, I could neither access Dropbox (where all my posts were saved), nor could I get an email to send, or receive, if it had an attachment. I was screwed, all the way around. The situation was compounded by my inability to even communicate with anyone about the trouble I was having, so none of the blog owners knew why I had suddenly disappeared. My friend had purchased a Mexican sim card for her smartphone, so she had a little more access than I did. I tried to access my email via her phone, but it didn't work. We suspect that she was only able to access her email because the app was already set up.
It's water under the bridge, at this point.
I have another recommendation for you, too. If you vacation ANYWHERE in Mexico, and you wish to take some sort of excursion, don't hesitate to book something with Vallarta Adventures. I'm not sure where all of their branches are, but I've used their services in all the major tourist cities in Mexico. They offer all sorts of activities, based on what's available to do in that particular city. Their bread and butter is SCUBA and snorkeling, but they also sometimes have jungle tours, zip-line rides, swimming with dolphins and/or seals, kayaking, paddle boarding, SNUBA…tons of stuff. Prices are reasonable, the boats are immaculate and so well maintained they run like tops. They feed you and water you, and on the trip back, they get you drunk. Safety is paramount. There is always enough staff to keep an eye on everyone, and they watch you like hawks. Vallarta Adventures always gets my stamp of approval.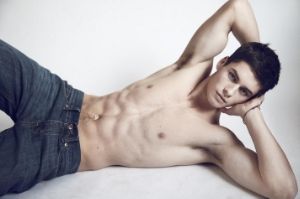 Now, if you've been following me for awhile, you're problem aware of the trials and tribulations caused by the arthritis in my tailbone. I also have arthritis in my neck, due to 3 car accidents, and also in my thumbs and index fingers. My neck doesn't give me a lot of trouble that can't be managed with chiropractic and anti-inflammatories. When it flares up, I have a series of things I do that has me back to normal within 2-3 days. My hands are predictable, and therefore easy to manage. They hurt in cold weather, which is exacerbated by heavy use. This means that they stiffen up and hurt when I write books during the winter. I manage it with a combination of compression gloves, heat, anti-inflammatories, and pain meds.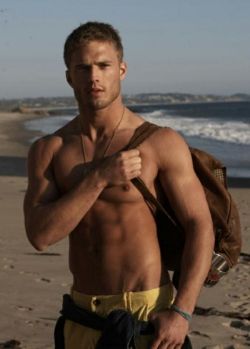 My tailbone has become steadily more problematic over the last three years. I've been treating it with ibuprofen as an anti-inflammatory, and acetaminophen for pain. FINALLY, I found a doctor who understands pain management, and he allows me a limited amount of Norco for times when my pain becomes excessive. I have triggers that I've identified, and I'm pretty good at managing them. I KNOW that I'm going to need to have Norco on hand for cold weather, fatigue, extended periods of time sitting or standing, uncomfortable beds, and stress. I mean, stress is a bitch, and we all get kicked in the teeth by it, from time-to-time. Mama Kris had a front row seat to my successful pain management, while we were at GRL. Cold weather, long and stressful days, and an unfamiliar bed caused problems, but I medicated as soon as I woke up in the morning, and I made sure to rest mid-day, and I hardly had any trouble at all.
When I left for Puerto Vallarta, I was at the end of my Norco prescription, and a refill wouldn't be available until after my return home. I didn't worry about it, though, because I was ON VACATION! I knew the beds would be sumptuous, so there was no reason to be concerned about headaches or back pain. The weather was warm, and I wouldn't be exerting myself, so fatigue wouldn't be an issue. The plane rides were my only real concern, so I set aside pain meds specifically for those two days.
I was in trouble from the get-go. Late morning on our first day on the beach, my friend knew there was something wrong with me. I was in denial, thinking the pain would pass if only I could relax. I folded up towels to add cushioning to the lounge chair, but it didn't work. I realized that if my friend was concerned enough to SAY something about my obvious discomfort, I needed to do something.
Less than an hour later, I was feeling good! I could lay comfortably in my lounge chair, and my friend said I was back to my chipper self. I considered the entire issue to be in the past. Except, my tailbone hurt like hell during dinner. We were in a luxury resort, eating at high-end restaurants, so the chairs were well-padded and intended to be comfortable. I should have been comfortable. I wasn't. The pain wasn't excruciating, I was easily able to eat and enjoy the meals. But I was always aware of the pain, and it made me restless. Because I was low on Norco, I had to ration myself. I decided I was better off medicating in the morning, and toughing it out at night, because the bed was comfortable, didn't cause me any discomfort, and I easily slept through the night.
However, by the end of each day, I was exhausted. Vampire that I am, I couldn't stay awake past 9:30 PM. I have NEVER had a trip impacted like this, by my pain. Ever. My issues have never before impacted anyone I was traveling with. I had fun. We had fun. But I realized I have more of a problem than I had realized.
As luck would have it, I had a regular doctor's appointment scheduled for the Wednesday after I got home. I always go early, so I can be evaluated free of medication, and I can have fasting blood work done. I told my doctor all about how the trip had been impacted by my pain. We reviewed my medications and immediately agreed that increasing the strength of my pain meds was not an option. Starting at ground zero, he administered the usual physical exam to my spine. Everything was as expected, and what I was used to, until he hit the three spots that corresponded to my tailbone. I nearly saw stars. It was like sharp knives being plunged along my tailbone. It was a clear indication that my situation has gotten worse, despite my determination to pretend otherwise. It was somewhat gratifying to have it displayed so obviously for the doctor, too.
Currently, we're testing whether a stronger anti-inflammatory will do the trick, rather than having to increase my pain meds. While cleaning house yesterday, I realized that my back wasn't getting stiff and sore as quickly, or as severely, as usual. I suspect that a stronger anti-inflammatory, coupled with an increased quantity of the same pain meds, will be the answer. I don't know for sure, I just know that I don't like my life being limited by how much is left in my current prescription. The sad thing about arthritis is that it's not a muscular disorder. Keeping weight off, and exercising are helpful, but it's not something that can be treated or cured by stretches, PT, or surgery. It's a degenerative condition. It's literally the breaking down of the joint itself, and not the treatable connective tissues.
Okay, enough of all this sad, depressing health stuff. I love Puerto Vallarta. I recommend it for vacations. I had a wonderful time, as I always do with my friend. If you go, remember to take your sunscreen, and reapply it every two hours. If you're prone to being bug-bit, I recommend a sunscreen that also contains a bug repellant. Avon has begun to add Skin So Soft to a sunscreen, and it does the trick nicely. Even if you aren't prone to bug bites, you should still use a Deet based repellant at night. Monsters Inside of Me has taught me that more than just mosquitoes love to feast on us. Also, mosquitoes are carriers for other insects, in addition to the diseases they're famous for on their own. It's true, you shouldn't drink the water, but the resorts provide unlimited bottled water for the asking. It's everywhere, and it's free, if you're on an all-inclusive package. Use the bottled water to brush your teeth, too. It's so very easy to avoid getting sick, though, so don't let it worry you. I've been going to Mexico my entire life, and I've never become ill.
I've got some work to catch up on, now. Hopefully, I'll find the time to write about the very quiet, very enlightening Christmas Eve that Casanova and I spent together. I continue to be a very educating experience for him. The kid sat through Ben-Hur with me, and I don't think he'll ever see his mother's religion the same way again. One of these days I'm going to have him watching Paris is Burning before he even realizes what's happening. 😀